Development & Planning Development Control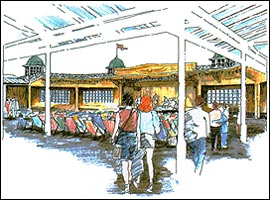 This section deals with all applications for planning permission, advertisement consent, listed building consent and related matters. Officers are involved in pre-application discussions, the processing of applications and any queries following the determination of applications. The average yearly number of applications is around 2000.
The section also deals with planning appeals, whether by written representation, local inquiry or informal hearing.
Planning Portal
Planning PortalCanterbury City Council provides information and services about Planning in partnership with the Planning Portal.
The Planning Portal is an online resource for planning information and services set up to help anyone who wants to know more about the planning process in England and Wales.
Enter the planning Portal
Planning Portal guide – provides a brief introduction to the planning system and includes general guidance for works you need planning permission for.
Apply online – create an electronic application and submit it to them online.
Appeals – if your application isn't decided within a set period, or you disagree with their decision, you have a right to appeal.